Inspiring Engagement - Realising Potential
Dates for 2021 School Board Meetings
25 March
20 May
24 June
12 August
16 September
4 November
2 December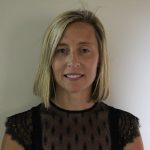 Jody O'Connell
BOT Chairperson 
I am thrilled to be the Board Chair of Central Auckland Specialist School (CASS). Jayden, my-eight year-old son attends the Oranga Satellite class, and Zoe, my nine-year-old daughter attends Stonefields School. I have a keen interest in school improvement because I was a facilitator to primary schools in Auckland for 10 years and this is what was the motivation for me to apply for a board position. I have a strong belief that all children can learn, and it is the adaptable teacher who makes this happen. I am currently relieving in Bairds Mainfreight School, Otara, which I enjoy immensely. My husband Dave, the children and I, spend a lot of our time in Pauanui in the Coromandel; it has a lot of flat terrain and Jayden loves cycling around in his bike trailer. CASS is a unique school with a very dedicated staff and community, and my vision is to continue to build and promote the expectations of the community for the best learning and teaching for our students.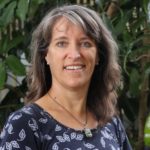 Helen Bayldon
Staff Trustee 
I am on staff at CASS and before that was at Carlson School. I am a speech-language therapist and love belonging to a team that seeks to give our students a voice. As part of the therapy team at CASS I am privileged to work across a range of classes, syndicates and satellite locations. I believe this gives me a well-rounded insight into some of the issues that we face. I firmly believe that good school governance is a key to ensuring that our students receive the very best education. I am proud to be the staff representative on the Board of Trustees, supporting the school to inspire engagement and realise the potential of all.
Melissa Bell
Parent Trustee 
I joined the Board of CASS as a parent representative in 2019.  I have an almost 10 year-old son who has attended CASS (and previously Sunnydene) since he commenced his primary schooling.  I also have a daughter attending a mainstream Catholic school, and a son still in kindergarten.
After finding that early childhood education was not supportive of nor particularly welcoming to children with disabilities, I am delighted that CASS provides a place of acceptance and belonging to children and young adults with different and diverse learning needs.
My background is in law, having qualified in Australia, before moving to the United Kingdom, and finally moving to New Zealand with my husband, Chris.  I currently work as a senior in-house lawyer to a large company in the insurance industry.
As a Board Member, I bring my professional skills and experience to my role in overseeing the governance of CASS and supporting the principal and senior leadership team to ensure that CASS achieves its vision of inspiring engagement and realising the potential of every learner.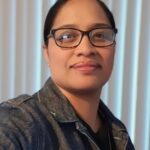 Kia Orana and warm pacific greetings,
I am honored  to be a parent trustee for CASS, I am of Cook Island descent, my son Thaddeus who is 13 years old attends StAR 5 Base school, my son Damarian (12) attends Sir Douglas Bader Intermediate school and my daughter Zaeliyah (9) attends Favona school, I currently serve as a parent trustee for these schools as well.
My background is in an advisory role mainly in community engagement, Finance and IT (Information and Technology). I bring a wealth of knowledge and experience in governance and am inspired by my children especially Thaddeus, he inspired me to be his voice, he gave me the reason to give back to our community, to learn, educate and share my knowledge of life experiences in our community. My children instill confidence in me as to why education is important so being on the board was a good start, I enjoy it! the challenges and learning of school governance so we can make good decisions that benefit and excel our children "Our future leaders".
Kia manuia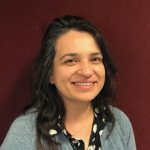 Mahrukh Khan
Parent Trustee 
I am an educator and building influence through communication is central to my role; I view my parent trustee role at CASS as vital to building bridges of understanding between the parent and the school community. Having a child with autism has highlighted for me the importance of establishing significant networks that can provide long-term support and fulfilment to our special needs group. I come from diversity and I understand the challenges that may be faced by fringe communities and the possible potential that may be realized with the pertinent identification of needs and the timely support to be organised.
As a parent trustee, I have gained a parallel community of my own and, one, which also allows me to carry out my sense of purpose towards serving the community, maintain and develop relationships, and specifically to give voice and recognition to our special needs group.
My area of study also aligns with my passion for community-building through knowledge sharing. My cross disciplinary doctoral research has a humanist focus and looks at the power and value of alternative points of view. For our special needs community, it is important that we develop and receive the necessary knowledge and support for cultural inclusion, matching a healthy self-perception, and a mutually exclusive, social profile. The Treaty of Waitangi is an inspiring example for me of co-existence, mutual respect and of a sense of difference that unmistakably brings specific value and significance to a thriving society.