Inspiring Engagement - Realising Potential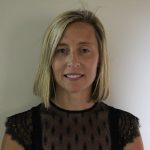 Jody O'Connell
BOT Chairperson 
I am thrilled to be the Board Chair of Central Auckland Specialist School (CASS). Jayden, my-eight year-old son attends the Oranga Satellite class, and Zoe, my nine-year-old daughter attends Stonefields School. I have a keen interest in school improvement because I was a facilitator to primary schools in Auckland for 10 years and this is what was the motivation for me to apply for a board position. I have a strong belief that all children can learn, and it is the adaptable teacher who makes this happen. I am currently relieving in Bairds Mainfreight School, Otara, which I enjoy immensely. My husband Dave, the children and I, spend a lot of our time in Pauanui in the Coromandel; it has a lot of flat terrain and Jayden loves cycling around in his bike trailer. CASS is a unique school with a very dedicated staff and community, and my vision is to continue to build and promote the expectations of the community for the best learning and teaching for our students.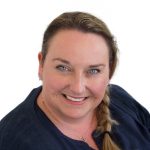 My Passion in life is to raise awareness and acceptance for the special needs community , but it certainly didn't start out that way.  Having a son in 2001 with disabilities parachuted me into an arena I never imagined.
I have worked in investment banking  and latterly turned my hand towards publishing and journalism.  My experience navigating the special needs system in five different countries has given me a solid foundation to help others who find themselves in the same position through my role as Auckland Regional Coordinator for Parent to Parent.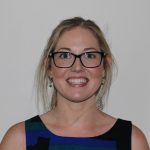 Samantha Russell
Staff Trustee 
I have the privilege of being the Staff Representative on the Central Auckland Specialist School (CASS) Board of Trustees (BoT). I am a Speech Language Therapist in the school and am passionate about ensuring that everyone has an opportunity to communicate and a way to communicate. I have been the Staff Representative on the BoT for 4 years and have enjoyed the opportunity to be part of the merger between Sunnydene and Carlson School. I am excited about the journey that we are now on, with CASS creating an exciting learning environment with the students at the heart of every decision.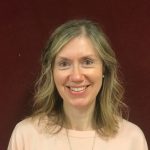 Louise White
Parent Trustee
I am a Parent Representative of the Central Auckland Specialist School Board of Trustees – beginning with Carlson School in 2013.
My husband and I have 3 children aged 16, 18 and 20, the oldest of which is in his final year at St Andrew's Road having been a student since 2013.
My working years before becoming a mum were in Secretarial, PA and Sales roles within the airline industry.  For the last 10 years I have been employed at Medical Uniforms NZ where my current position is that of General Manager.  At home I am a mum, carer, taxi driver, problem solver, advocate, chef, therapy provider, and reminder (when I remember!).  I'm fortunate to have a fabulous team mate in my husband and the wonderful support of family who live nearby.
I'm thankful to be a representative on the Board as an advocate for the students and to be able to offer insights from a parents perspective of a child with complex special needs.  I'm passionate about the amazing students at CASS, their capabilities and providing as many resources and knowledge for their continued development.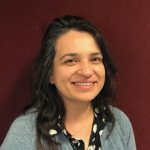 Mahrukh Khan
Parent Trustee 
I am an educator and building influence through communication is central to my role; I view my parent trustee role at CASS as vital to building bridges of understanding between the parent and the school community. Having a child with autism has highlighted for me the importance of establishing significant networks that can provide long-term support and fulfilment to our special needs group. I come from diversity and I understand the challenges that may be faced by fringe communities and the possible potential that may be realized with the pertinent identification of needs and the timely support to be organised.
As a parent trustee, I have gained a parallel community of my own and, one, which also allows me to carry out my sense of purpose towards serving the community, maintain and develop relationships, and specifically to give voice and recognition to our special needs group.
My area of study also aligns with my passion for community-building through knowledge sharing. My cross disciplinary doctoral research has a humanist focus and looks at the power and value of alternative points of view. For our special needs community, it is important that we develop and receive the necessary knowledge and support for cultural inclusion, matching a healthy self-perception, and a mutually exclusive, social profile. The Treaty of Waitangi is an inspiring example for me of co-existence, mutual respect and of a sense of difference that unmistakably brings specific value and significance to a thriving society.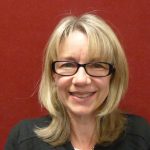 Megan Biddick
Parent Trustee 
Megan has been on the Board of Trustees of Sunnydene and now CASS since 2009, and was Chairperson for four years during that time. She has also served on the board of Sommerville Special School for the past 2 years. She is a trained primary teacher and has a Bachelor of Education in Special Education. Her two sons, now 18 and 21, both have autism and have attended many different schools and educational settings over the years, giving Megan an excellent overview of special education in New Zealand. Megan is currently employed as a teacher-aide at Baradene College.