Inspiring Engagement - Realising Potential
Tena Koutou katoa, Warm greetings to you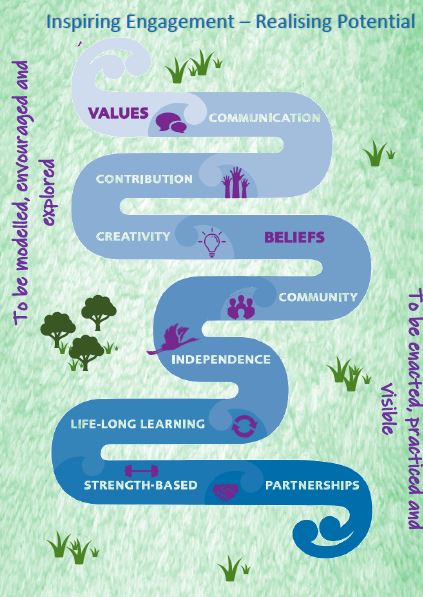 Embed our Signature Practices within our Learning Focused Culture
Develop shared understandings of CASS Signature Practices and how they can be applied in different classes for different learners
We will have an inquiry mindset – engaging in collegial robust and informed professional collaboration
We will craft learning programmes that are responsive to the changing needs of each learner
Forge partnerships and pathways for our learners to realise the 6 aspirations in our Graduate Profile
Whanau will be engaged in learning focused relationships with CASS
Students will progress and learn within a curriculum that is meaningful, authentic and joyful
A rich and varied 18+ transition programme promotes student agency, self-advocacy and life long learning
Create an inclusive, differentiated, culturally responsive learning community
Teachers will have the tools to be effective leaders of their class team
Learning Assistants will have a pathway for development and transition into a paraprofessional workforce
Tikanga Maori will be a visible and valued part of our learning and leading at CASS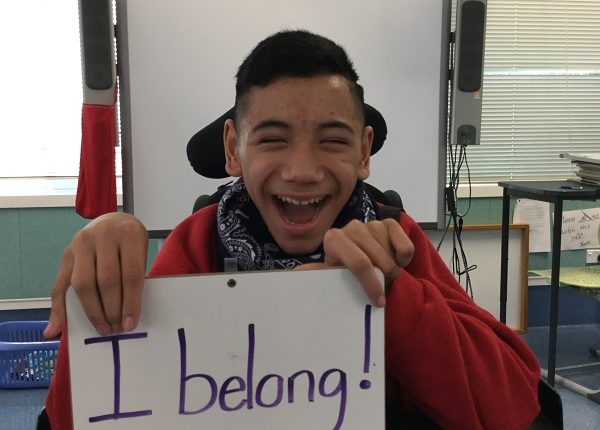 All of our students are priority learners with high and complex needs. It is the role of our teachers to meet each student at their individual point of learning and deliver programmes based on the students' Learning Plans. Our therapists (speech and language, physio and occupational) have specialised health–based expertise to prepare our students to access the curriculum. Our associate staff (teacher aides) support student learning in the classroom by following programmes of integrated teaching and therapy with our students.
ENGAGEMENT WITH OUR FAMILIES AND WHANAU
Our families are our whanau. When we enrol a student, we 'enrol' their family in whatever form that may take. It is all about those around each child who have a special role in their lives. We work closely with families and whanau formally through Mahi Tahi (Parent Partnership) meetings and reviews and informally virtually daily via text, email, phone, notebook or seesaw.
Family members are welcome in our school. We are so pleased when they are able to attend our school 'events' days and see how their child learns, engages and enjoys the many aspects of school.
DEVELOPING COMMUNITY PARTNERSHIPS
Connecting with other organisations leads to greater opportunities for our students, resources for our school and wider awareness of our students as socially valued individuals. The Cerebral Palsy Society partners with many of our families to provide vouchers for access to community activities. The Blind Foundation works with us to support teaching and learning through the 'lens' of students who have vision impairments. Community Trusts fund technology resources for our students and contribute to a variety of 'arts' therapies.